Dear Arcangelo
5 weeks ago, I would have to sit down or hold on to a support to wear a trouser or else I would have fallen down because my knees could not support myself because of the sharp pain generated. Ever since I started to use the FreeDerm AC cream for almost a 3/4 of a jar now, the pain has subsided and I can walk reasonably well. I am very pleased with the pain-releasing effect of the cream and I will be re-ordering after I have finished the 2 jars. Thanks you for the product.
A little bit about myself
:
My name is Joseph Yeo ? age 57 ? Singapore Chinese ? married with 2 sons (Jerome & Josiah see photo above). I have been married for 31 years to Susie. We are Lutheran Christians in Singapore ? generally more Methodists & Presbyterians). Ever since my major surgical operation (pneumonectonomy ? removal of my whole left lung) in 2001, I have not been able to work and therefore right now I am retired. With the operation, my knee and thigh became very painful due to arthritis stepping in & I went through TCM (Traditional Chinese Medicine) acupunctures and pain-release was only temporary ? so I went to the Internet to look for something to reduce the pain. Praise God, I found you guys & the cream is now doing job.
Thank you,
Joseph Yeo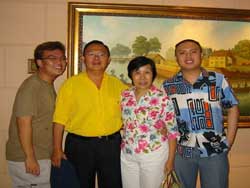 Family Photo: (L to R) Josiah (22yrs), Joseph, Susie and Jerome (26 yrs)
---
Dear JointPainRemedy,
Here is a photo of myself with my dog. I not only have used your product (liquid formula) on my dog who suffers from severe joint pain, but also recommend to all my clients. I am a personal trainer and I still compete in bodybuilding professionally.
The clients that have used your products through my recommendation have all been extremely happy.
You have probably noticed alot of re-orders from your clients in the local Buffalo NY market. I have to say that it makes me feel good to refer people to a product that not only works quickly to relieve joint & muscle pain but is all natural as well. Keep up the good work. I will continue to order your liquid formula for my dog and recommend the cream and other products to my clients.
Since using your product my dog not only walks better but has alot more energy.
Thanks again!
Brian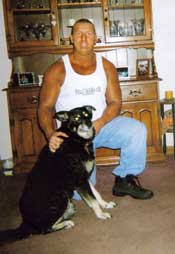 ---
I am an 86 year old and I have pain all over my body. The Doctor said I have Polymyalgia Rheumatica and it could be cured; but there could be side effects. Weight gain, thinning of bone, depression, cataracts, glaucoma, difficulty sleeping, etc. So I decided not to go through with the cure, to get off with one thing and get another. My pain is mostli in my knees, so I tried Tylenol Arthritis, no help. Aleve helped me a little. Finally I found your product. I have used FreeDerm AC on my knees and it worked, pain goes away as you said within 15 minutes. I used it 2 times a day. I sleep better at night. My wife sprained a muscle in her back 3 months ago and she could hardly get out of bed, hardly move around. She had accupuncture, it didn't help. Then she had massage and it didn't help. Since I got the FreeDerm AC my wife used it and after a couple of times she is much better. Able to work in the garden, do the beds, etc and we are both very satisfied.
Sincerely,
Poul Neilson
Gilroy, California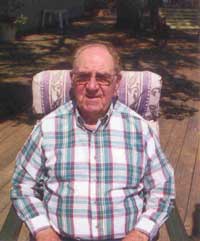 ---
I would like to thank you for introducing me to your Freederm AC cream and Supplements. For several weeks, I had ever increasing pain in my right hip and traveling down my thigh and calf and sometimes centered in the knee. I thought that I either had a pinched nerve or worn hip joints, but the doctor examined the x-rays and said everything was okay and that I had bursitis in the hip. He proceeded to give me a cortisone shot, which hurt more than the pain that i hd from the bursitis. After a couple days the pain subsided some but was very much still there in the leg.
I received your Freederm AC cream and used it two to three times per day. The pain would almost immediately after massaging it into the flesh. My wife also used it on her aches and pains. We love the fact that is also doesn't have an odor like other worthless products on the market.
We both fell in love with it and will continue to use it whenever we need it. After about 10 days the pain is nearly gone, but I intend on keeping it handy just in case. I am also using the Joint Capsules you supply in the SPECIAL package to help restore health to my other joints. I am 75 years old and my wife is 69 and we plan on keeping your products handy.
Thank you again,
Arthur & Nancy Clingenpeel
Oregon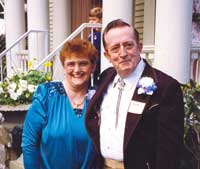 ---
To Whom It May Concern,
For the last three years the back of my neck has been very painful from arthritis. Until now I tried all kinds of solutions to no avail. I was desparate with the pain recently and went on the computer and found your advertisment for FreeDerm AC.
It turned out to be the answer to my long problem.
After only two days I can honestly say I was able to turn my neck without pain.
It was as if I just broke loose a rusty screw, What a relief! This is the truth! Thanks for FreeDerm.
James Shannon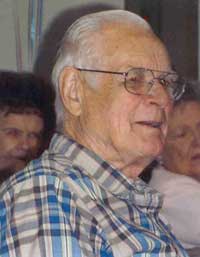 ---
Dear Sirs,
I was introduced to your FreeDerm AC cream over a month ago. My son purchased it online for me as I was going through a very painful time with arthritis. I have been diagnosed with Osteo-arthritis. I was not able to do even the simplest of household tasks, drive a car or comb my own hair.
After using your cream I can do all of these and not in excruciating pain.
I still have minor discomfort and would certainly like to keep on with your cream. Thank you so much. It certainly has made a wonderful change in my life.
C. Bunker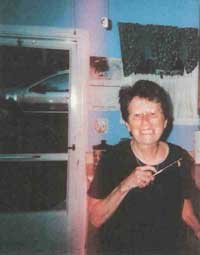 ---
Dear Sir,
A friend of mine gave me a jar of your FreeDerm AC cream and several pages regarding this product. I too was very pleased with the result. I applied it genrously morning and night on my knees.
I can walk freely without the agony
I have endured for many months.
Sincerely yours,
Inge Radoor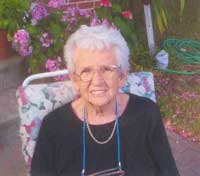 ---
Dear Arcangelo,
Hi again, I assume you you may remember me, and that I introduced my neighbor Alan to your Freederm AC product. He was down and out with arthritic knees ect... Alan was so excited about the results he got me to order the 10 jar deal ---well "Hat" that's his nick name is back working on his concrete business as well as finishing off his own house--
just magic
he reckons. As for me well I'm walking the mile to the paper shop each morning to get my paper that's 2 mile a day
I haven't walked more than a couple of hundred yards for two years or more.
I was using the first jar three times a day-- the second jar morning and evening-- the third jar I started last week I only use it before I go to bed at night. I'm ordering the 10 jar deal as there is so many people in needless pain on this Island -- the Island is mainly elderly retiree's.
Once again thanks a million------
Cedric G.
Macleay Island.
Australia
---
Dear Sir / Madam - I'm 60 years old and have had most of the cartilage in both knees removed and consequently experience constant pain. I've been involved in high intensity athletics most of my life. I'm also an avid skier, 60 days a year and have had to think about putting an end to the skiing because of the pain. I've tried lots of things to take away the pain, to no avail, so I was very skeptical when I saw your ad about Freederm AC.
I've been using it for 4 days now and cannot believe the relief I've been experiencing. You've recruited another believer.
Vincent DeLuca
Washington USA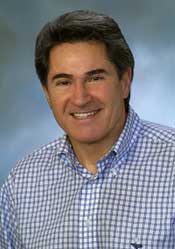 ---
I am just now finishing my jar of FreeDerm AC cream and I want to thank you for the product as it has really been very helpful in relieving the pain in my arthritic neck and my both my knees. It has been so helpful to me that
I feel comfortable enough to recommend it to my friends
so they can enjoy the benefits as well.
Sincerely,
Vernon Martin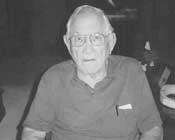 ---
I am 73 years old and was having a lot of soreness & pain in the left hip and groins. I went to the doctor and he x-rayes it and said I had osteroarthritis. Said we could do a hip replacement but I said not now. So I came home and went online and found your website. I ordered your two jar FreeDerm AC cream with dead sea salts which you sent to me very promptly. Started using all of it and could see good results in just a few days.
I have confidence this will keep me from having to have a hip replacement. My wife is 68 and she has arthritis bad too so she is using it too. It has helped her also and we are recommending it to alot of others.
I will be ordering more later I know.
Thank you very kindly,
Donald Hooper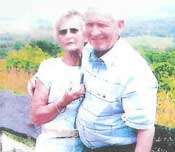 ---
I had arthritis so bad of my right hip that I couldn't sleep from pain and throbbing of the hip joint. After reading about the harm that prescription drugs caused, I decided to go to my computer for help. I'm so happy I did - that's how I came across your advertisement for FreeDerm AC joint and muscle support cream.
I decided to give it a try. This was one of my best decisions ever made. I'm happy to say my pain and throbbing has gone away thanks to FreeDerm AC. I'm now able to walk everyday as before with no more throbbing of my hip joint. I can also get a good nights sleep.
I commend you on fast service too.
Thank you,
Frank Barretta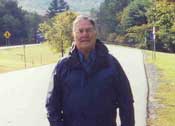 ---
To Whom it may concern:
I just would like to thank you for your product and I would like to tell you my story. I was in several car accidents and as a result suffered with osteoarthritis in my Knees and recently developed it in my foot, so I was having trouble walking, and the only remedy the doctor could suggest was knee surgery or medication which caused stomach problems and I decided to stop taking the medication.
Since then I started reading up on natural cures and tried your website and I ordered your product and I was totally amazed. I was able in a month to walk without pain and could go back to exercising again.
I am now ordering the set again, this time a 3 month supply.
Thank you again.
Lorraine Duprey
USA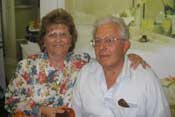 ---
Dear JointPainRemedy.com
I have been suffering with pain and stiffness in my groin region, both right and left sides for about four years. My daily activities are highly impacted. This is due to Osteoarthritis. I started using your Freederm AC Cream a week ago.
When I tried it on the first day, I noticed I had a lot of relief of the pain which happened just in about five minutes. I am now continuing using it.
Many thanks to Freederm AC Cream. I am pretty pleased to have this product handy.
Thank you very much,
Di Wang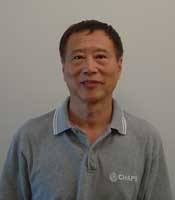 ---

We ship worldwide to all Countries
or call (716) 204-0246 24hr Order Line
Or