---

Dear JointPainRemedy.com Customer service,
I have been using your Freederm AC cream since October 18th, 2004. It is the most wonderful cream I have ever used for my pain. I can do so much more now that I have used the cream.
I will not be without it!
I am telling everyone I know who has arthritis pain. Some have already sent for it and find it helps them tremendously!
Thanks again,
---
Dear Sirs,
I have been using your FreeDerm AC support cream and your joint support supplements and the Dead Sea bath salts for the past 6 weeks. I have felt a marked improvement on my right hip joint. If the condition continues to improve as it has until now I hope to avoid surgery (a hip joint replacement)..
Sincerely,
Dr. Mat W. (Israel)
PS. We are working on the diet ideas that you have recommended. We have not yet been completely successful in changing our eating habits, yet!
---

Dear Arcangelo Capozzolo,
I have already purchased 3 jars of FreeDerm AC. I found your site just surfing the Internet. I read some of the Testimonies and your description of the Products. What the heck, I gave it a try. I ordered one Jar the first time. I guess I got a little ahead of myself.. First, I have Osteoarthritis. Both knee joints have been diagnosed as needed replacing. I am 65 years old and just really didn't want to have this done at this time. I have always been active all my life and didn't want to slow down now. Due to the terrible pain I have had I came to a screeching STOP! So, I ordered one Jar. Thought it was worth the gamble. It came in the mail and I received it around 9:30 A.M. CST. I opened the package and read the instructions. Immediately I rubbed the FreeDerm all over both knees. Oh, by the way, I forgot to mention that I take Bextra everyday for pain. Within a few minutes I could feel the pain go away. I could not believe it. Must be something else. Within 15 or 20 minutes of me playing on the Computer I got up and believe it or not, I walked with almost NO pain in my knees. FreeDerm AC seems to last about 4 or 5 hours then I have to put it on again. Several weeks have gone by now and I have ordered two more jars. I apply it twice a day, and virtually walk pain free in my knees. Another thing, I have the Arthritis in my hands too. When I apply FreeDerm AC to my knees my hands quit hurting too. It is a real Blessing that I found your site and FreeDerm AC. My wife uses it too. She has had both knees replaced and they still get stiff. She applies FreeDerm AC and it helps her too. I just wanted to say thank you for having such a Product like FreeDerm. Oh, another thing, I gave a friend of mine part of a jar. I am sure he will be ordering Freederm AC too.
Regards,
Jim Snedeker
Texas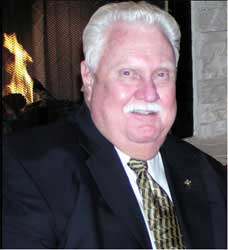 ---
Dear Sirs,

I received the my order very quickly, for which I thank you. I admit to being somewhat sceptical when I came across your product on the internet, but thinking positive, I decided to go ahead and try it. I have Osteoarthritis in my left knee. I had a pinhole surgery operation on the
knee some 5 years ago (the cartilage had worn away and the new interfering bone nodules were removed from the joint). I am 66 years young, and have always liked to keep active, cycling, health club etc., although my mobility got better after the operation, the joint in question has always felt weak and troublesome from time to time ie.stiffness, bone contact and an inability to move for a short time after sitting. I am probably some 10 lbs overweight. I don't smoke and like a little Red Wine occasionally. I agree with your comments regarding weight and diet, and my wife tries to make sure we eat the correct foods. About the time I sent for your cream, I also started taking Cod Liver Oil capsules occasionally as a beneficial supplement. I have to say that I am amazed at the difference I have felt in confidence and mobility since using the your cream, and taking the supplement pills you sell (Thank you). I feel that bit younger and active again. I shall certainly keep on with the treatment. I can't thank you enough!

Yours Sincerely,
Mike C.
Belgium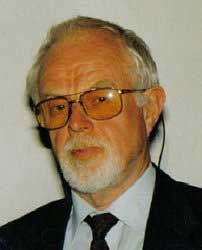 ---
I found your product on the internet while looking for relief from my arthritis. I have tried other products, but none penatrates and resolves the pain like FreeDerm AC, and without the odor! Since it worked for me, I have tried it on my husband's back pain, my son's headaches (around the temples and back of neck), on their aching knees and my mother's rheumetoid arthritis, all with the result of pain relief. I gave a jar to my husband's boss for his wife's arthritis and know I'll hear a good report. I recommend it to strangers when I find them suffering with arthritis pain. It's the best product I've found! Thank you, from all of us, for developing Free Derm AC.

Ruth Beverly
Oregon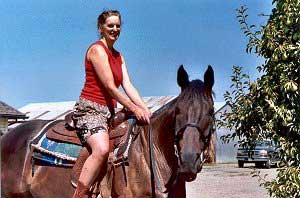 ---
Hi, I got my jar of Freederm cream- very speedy delivery- thanks. Have used it three times in the past day and a half that I?ve had it. I have bursitis in both elbows- very painful (it was diagnosed by my doctor) and the PAIN IS GONE!! I?m a believer- I?ve got your web site on my favorites and have already told one friend about your product!
Sarah MaClennan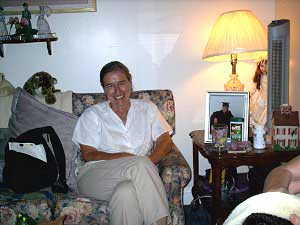 ---
Dear Freederm,
I am 56 years old and have already had a joint replacement of the basal joint of the left thunb. The Freederm Cream, helps alleviate post surgery joint pain. I actually felt like the tin man was oiled and could move again. My right hand has been affected, also. I have had 2 cortisone shots already and the Freederm Cream takes away the main pain and stiffness and I hope to continue the Cream to postpone the next joint replacement. I also have golfer's elbow (opposite side of tennis elbow). The cream seems to help the burning pain. Also need surgery on my foot...........osteoarthritis again...........so far cortisone injection and the Freederm Cream have help avoid the surgery. I have tried every prescription, over the counter pills, and creams and menthol gels for pain relief. I find the Freederm Cream to be the best. Sometimes I can hardly believe that putting the Freederm on the area of pain is gone almost immediately!!!! Thank you JointPain Remedy for giving me relief without smelling like an old man.
Carol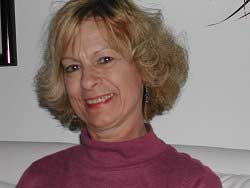 ---
Tried your "Joint and Muscle" cream. I was swept off my feet it was so wonderful. Within 20 minutes the pain was gone and I could use my hands, walk. Nothing has helped then I found you on line. I couldn't wait to try.
I'm 68 and I did learn something new thanks to FreeDerm AC cream.
You use a little and it stays with you a long time.
Love it,
Mrs Wood
Sacramento, CA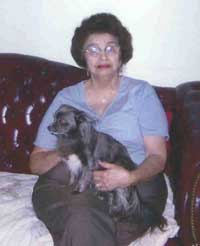 ---
Dear Sirs,
I am 63 years old and was first diagnosed with Osteoarthritis 3 years ago. At first I tried to ignore it, hoping it would go away! Needless to say it gradullay got worse and walking, driving the car and going up and down stairs became increasingly difficult. These difficulties were exacerbated by a constant aching from my left hip joint and surrounding muscles.
Over the past 3 years I have treid everything--heat lamps, creams, pills, exercises and even regular and expensive visits to an Osteopath. I was beginning to despair, particularly as my doctor had referred me to an Orthopedic surgeon, who seemed intent on surgery. I was almost losing hope when I came across your website. Naturally, I was extremely sceptical, but I thought I would try one last thing.
I started using your FreeDerm AC cream and wow, within a few days I noticed as substantial improvement. My hip joint and surrounding muscles were much more supple and the aching had completely disappeared!
Continuing usage has meant continous improvement, and I find myself able to do things I thought were barred to me for the rest of my life. There is no doubt in my mind that it is
SUCCESSFUL
and I would like to spread the word about that! I would like to add that doing business with you has been a pleasure. Orders have been delivered promptly and with no problems at all.
Yours faithfully,
John P.
United Kingdom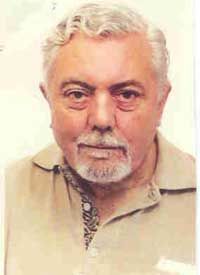 ---
Dear JointPainRemedy.com;
"On being diagnosed with arthritis in my toe, I spent some time on the internet researching. Of all the things I read, the one that resonated with me was FreeDerm AC. What did I have to lose? I tried one jar. After a few weeks of applying it twice a day I noticed a big difference every time I forgot to apply it. Initially, I recall how after just a number of times of applying it I was able to pinpoint where one of the pains was originating from. I thought that was amazing! Just a couple of weeks after using it a doctor who'd previously sold me orthotics to help ease the pain asked how my foot was and I told her about the product. I maybe had had a little relief with the orthotics,
but I had had a LOT of relief with FreeDerm AC.
My husband decided he would give it a try as well, since having had a pinched sciatic nerve he has a nerve or muscle or something in his thigh that's partially numb. When I went to write this testimonial I asked him if he had found any change from the FreeDerm AC and while he went to say he didn't think so he rubbed his thigh and said "You know what? It must have done something, because there's only a hint of numbness there now (and his sciatic was pinched 2 years ago)."
I find it's great stuff and I'm pretty surprised to have learned of it simply from the internet. It's so non-invasive. It's not messy. There is absolutely not ONE single thing negative about using it.
Thanks for having created it for sufferers such as myself."
Lynne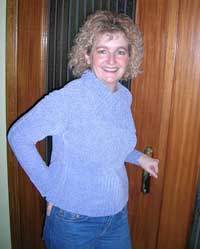 ---
Dear sir madam
I am delighted to inform you of another success story. My name is David and I suffer with arthritis in my left wrist which forced me to give up golf a game?I love. Since starting to use your product two weeks ago
I am virtually pain free and I am delighted to say back playing golf.
I cannot thank you enough for your great product and speedy transactions and shipping.Looking forward to more buisness in the future.
Yours thankfully
David O.
Ireland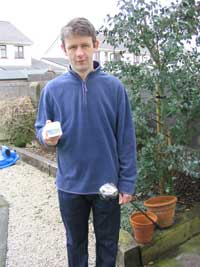 ---

We ship worldwide to all Countries
or call (716) 204-0246 24hr Order Line
Or